"Businesses that Behave" – 1001 stories organises India's first-ever Summit on Applied Behavioural Science for Businesses
Read Time:
4 Minute, 16 Second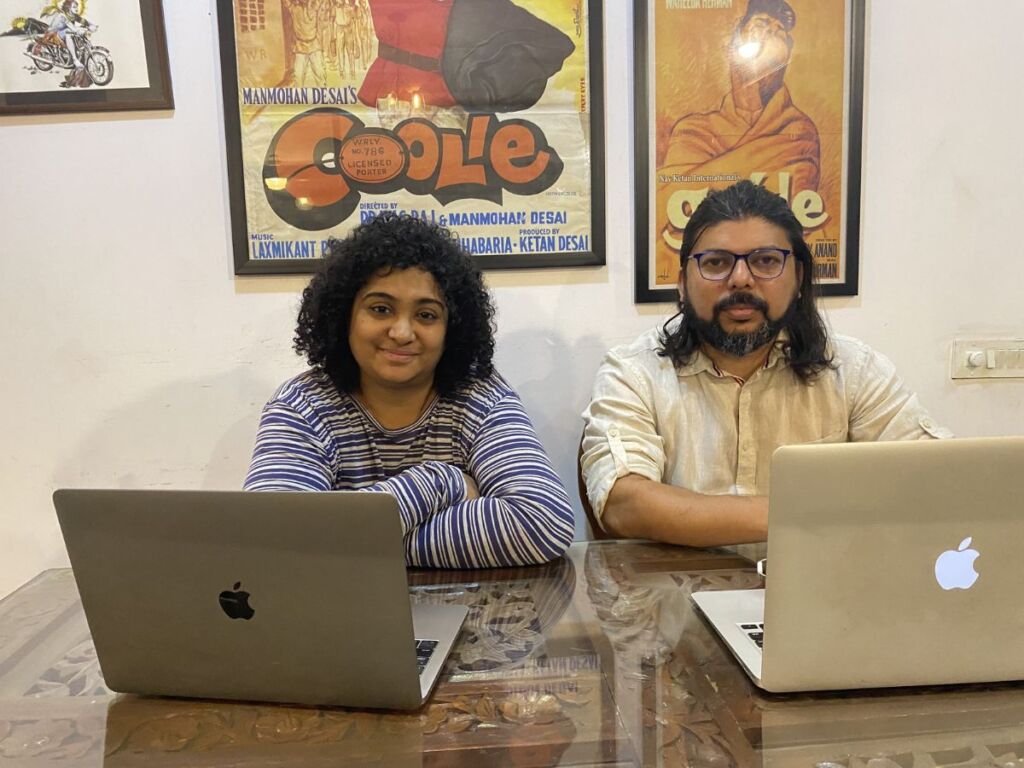 Reshma Tonse (L) and Prakash Sharma (R) – Founders of 1001 Stories
Bengaluru (Karnataka) [India], April 21: Behavioural Science has something of a reputation. Thousands of Indian students enroll in Behavioural Economics degree programs annually in India and abroad and enthusiastic Indian business leaders, armed with learnings from seminars and conversations with leading voices in the field, have begun to bring change into their organisations at different levels. Yet, many have questions.
1001 Stories (https://1001stories.in/), one of India's leading insights and interventions consultancies, recently organised India's first-ever Applied Behavioural Science Summit – "Businesses That Behave". The summit was conceived to bring business stakeholders together to connect with peers and have meaningful conversations about the challenges, barriers, and benefits of adopting behavioural science across the spectrum, from consumers and employees to extended stakeholders. The exclusive, invite-only event was held in Bengaluru's Central Business District.
Fifty of the country's best minds comprising innovators, early adopters, and game changers in the fields of BFSI, Fintech, FMCG, Consumer Goods, Retail, and E-commerce, were invited. The summit saw a mix of Founders, Entrepreneurs, CXOs, Marketing Heads, Product Leaders, HR Leaders, and C-Suit executives who have been using Consumer Insights towards creating better brands, products, and people, and integrate Data and Machine Learning to make the most of Behavioural Data for improving business bottom lines and ROI.
Behavioural Science has seen massive adoption in the West in both, public and private sectors. The world is watching as India evolves from its early stages of growth on the same. India's size and growth story on one hand and the contradictions/complexities, on the other hand, are driving expectations. Jez Groom, Founder at Cowry Consulting UK, said, "Behavioural Science in India is at The Tipping Point right now. The good people at 'Businesses that Behave' have the power to create interventions in context to take this field to the next level and India to the number one market."
The summit also focused on the applied practitioner's and decision maker's point of view, analysing the benefits, the pitfalls, the challenges, and how to navigate through them to ensure the insights translate into interventions. Other subjects that were discussed, included the art and science of ROI, and scaling Behavioural Science across departments within the organization, beyond just understanding consumer behaviour.
However, adopting any new idea, product or technology follows what experts call the diffusion curve and the creation of the right ecosystem. Speaking on adopting Behaviour Science in India needing a unique strategy, Prakash Sharma, co-founder at 1001 Stories, said, "Whatever is true of India, the opposite is also true. Forget WEIRD vs non-WEIRD, behavioural solutions that work in one part of India can backfire in another. If you are a trading platform, you will soon realise the Mumbaikar and the Chennaiite have two opposing points of view on stocks. One interprets it as an investment, and the other probably sees it as no different from gambling. This is why context must reign supreme while applying Behavioural Science based interventions. Especially in a complex country like India"
Experts from over the world, like Cass Sunstein, look at India as the next possible powerhouse when it comes to applying Behavioural Science to solve its problems. Commenting on Indian companies exploring behaviour science, Dilip Soman, Director of BEAR, Canada said, "It was exciting to see the innovative ways in which Indian companies use behavioural science to create customer value. I am very much looking forward to seeing how each of the participants will use the insights from the event to create even better programs and products."
Some of the prominent dignitaries who were present at the event, included Mr. Vara Prasad, Head of Consumer Insights at ITC Food, Mr. Subeer Bakshi, Head of Talent Strategy at PhonePe, Mr. Nishant Agarwal, Head of Digital Business at Kotak Securities, Jeet Marwadi, Founder MD of 1Finance and Pramod Ghorpade, CEO of Dvara Money among others. Co-Founders, Mr. Prakash Sharma and Reshma Tonse played perfect hosts to the innovative summit and ensured it was of great value for all guests and participants.
About 1001 stories:
1001 Stories is an insights and interventions consultancy dealing with the behaviour of users and consumers. The team uses Behavioural Science and Context Architecture

to understand, analyse and influence human behaviour. 1001 Stories works with startups as well as blue chip companies, within India and outside, and designs behavioural interventions to create better products, brands, and people. As part of Diversifi Global, 1001 Stories also keenly understands how Behavioural Science based interventions have brought ROIs across categories in Global Companies.
1001 Stories is bullish on the India Growth Story as well as the adoption of Behavioural Science in India. Whether it be Marketing, Consumer Research, New Product Development, UX/CX, Brand Communication Strategy, or HR departments, Behavioural Science finds its application everywhere.
If you have any objection to this press release content, kindly contact [email protected] to notify us. We will respond and rectify the situation in the next 24 hours.