Aashish L Vyas: Master of Occult Sciences Transforming Lives Through Ancient Wisdom
Read Time:
2 Minute, 51 Second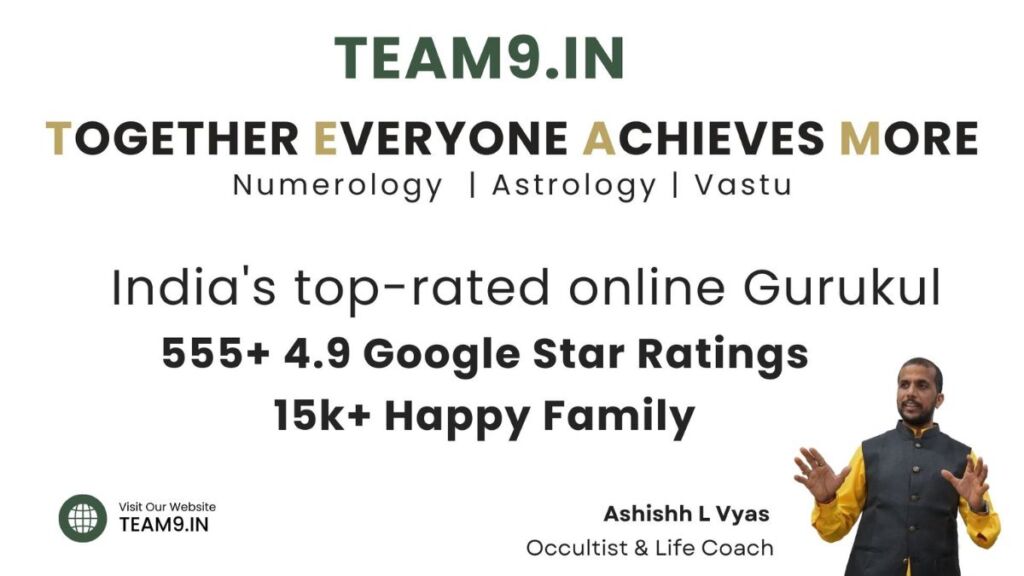 New Delhi (India), May 1: Aashish L Vyas, a renowned occultist and life coach, has been creating waves in the world of occult sciences with his unique approach to Numerology, Vastu, Astrology, and Devine breath. As the founder of Team9.in and Shivaashish.com, Vyas is on a mission to spread awareness about the transformative power of these ancient practices and to train a new generation of professionally skilled occultists.
Occult sciences, often misunderstood and shrouded in mystery, have been practised for centuries in various forms. These ancient methods are known to possess the potential to enhance health, wealth, relationships, and overall happiness. Vyas's holistic approach to these practices allows individuals to harness the power of the occult to bring about positive changes in their lives.
Aashish L Vyas's journey into the world of occult sciences began at a young age. Fascinated by the enigmatic and mystical nature of these practices, he delved deep into their study and mastered the art of Numerology, Vastu, Astrology, and Devine breath. Today, he is committed to sharing his knowledge and expertise with others, empowering them to create lives filled with joy, success, and fulfilment.
Team9.in, under Vyas's guidance, offers a variety of services aimed at improving clients' lives through the application of occult sciences. These services include personalized consultations, workshops, and courses designed to provide powerful solutions for various life challenges. By combining ancient wisdom with modern techniques, Vyas and his team help clients unlock their true potential and experience lasting happiness.
In addition to his work as a life coach and occultist, Aashish L Vyas is also dedicated to giving back to the community through his involvement in Corporate Social Responsibility (CSR) activities. He actively participates in numerous charitable initiatives and supports various causes that promote the welfare of society. This commitment to social responsibility has earned him recognition and coverage in the media, highlighting his dedication to making a positive impact on the world.
Vyas's outstanding contributions to the field of occult sciences have not gone unnoticed. He has been honoured with several awards, which can be viewed in the video link provided (https://youtu.be/zJCr-lEJSPU). These accolades serve as a testament to his unwavering dedication to his craft and his ability to transform the lives of countless individuals.
Through his work, Aashish L Vyas continues to dispel misconceptions surrounding occult sciences, demonstrating their potential as powerful tools for personal growth and transformation. His commitment to sharing his knowledge and expertise has already impacted numerous lives, and as he trains the next generation of occultists, his influence will undoubtedly continue to grow.
In conclusion, Aashish L Vyas stands as a shining example of the transformative power of occult sciences. By combining ancient wisdom with modern techniques, he has successfully harnessed the power of Numerology, Vastu, Astrology, and Devine breath to change lives for the better. His dedication to sharing his knowledge, engaging in CSR activities, and training future occultists ensures that the benefits of these ancient practices will continue to be enjoyed by generations to come.
Get powerful solutions:
And youtube channel: https://www.youtube.com/@Team9NumerologyVastu/
Website: https://team9.in/
If you have any objection to this press release content, kindly contact pr.error.rectification[at]gmail.com to notify us. We will respond and rectify the situation in the next 24 hours.