Digipaaji.com driving a global revolution in digital marketing
Read Time:
2 Minute, 28 Second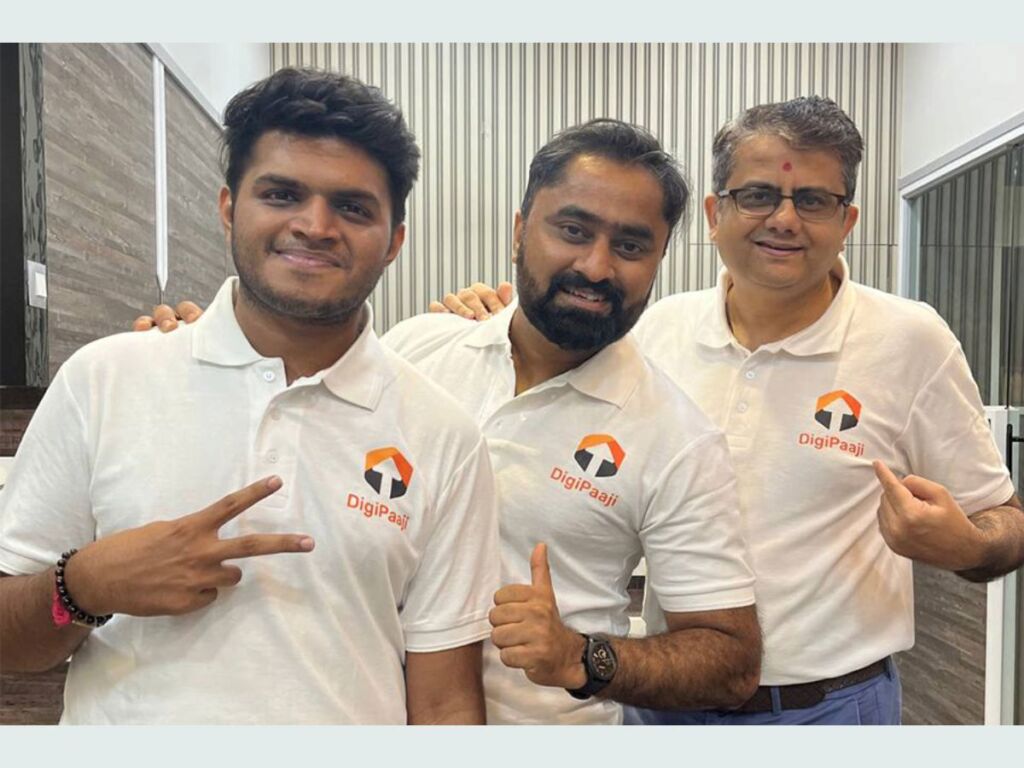 New Delhi (India), May 5: Digipaaji.com, a global integrated digital marketing agency, is bringing a significant change in the digital marketing space with its innovative tactics and creativity. Its 360° approach toward providing end-to-end digital media solutions, has made the whole process much easier and effective. The founders have in past implemented digital business roadmaps and strategies for several big names, including The Wall Street Journal and Dow Jones in India has helped them establish themselves and gain credibility in the market. They have handled P&L and executed multi-revenue business models while launching online products and mobile apps. Additionally, they have also developed and launched both B2B & B2C online and mobile payment platforms and fintech solutions in the past.
"Our core ethos at digipaaji.com is based on the 4 Cs, namely, Content, Creativity, Curation, and Collaboration. We constantly strive for personalized content, avant-garde creativity, curated audience segmentation, and collaborative communication strategy with all stakeholders in the digital ecosystem," says Co-founder of Digipaaji.com, Mr. Kamlesh Dixit while talking about the company.
The founding partners Hitesh Mapara and Kamlesh Dixit are both accomplished business leaders with decades of experience in advisory services across various sectors and industries.
They possess an elaborate body of work and leadership in India, the USA, Europe, Middle East, and SE Asian markets with expertise in award-winning HRTech, MarTech, and other digital ventures.
While stating the company's USP, Mr. Hitesh Mapara said, "Digipaaji is a digital omnichannel solutions organization including personalized content, screen agnostic creativity, targeted spends, and controlled re-targeting solutions".
"Although, creativity is key in digital advertising, it must be backed by a deep understanding of your target audience and their behaviour online," client partner, Karan Cholera added.
Digipaaji.com provides a comprehensive digital strategy that encompasses a range of services, including Performance Marketing, Brand Marketing, SEO, Social Media Management, and Email Marketing. The agency additionally curates Google and Display ads (PPC), Facebook and Instagram ads, Graphics and Videos, and other services to offer a 360-degree digital solution for their clients.
It is currently striving to expand its reach in the American and European markets by hiring suitable talent in business and delivery. It aims to cater to the digital needs of clients globally, hailing from a diverse range of industries such as E-comm, Real Estate, Automotive, FMCG, BFSI, Retail, Travel, and Hospitality, in regions like the USA, the Middle East, UK, and Canada.
Digipaaji.com's marketing expertise, creative talent, and data-driven solutions turn visionary ideas into extraordinary brand and ROI experiences, propelling businesses beyond their competition. The agency aims to continue driving the digital marketing revolution by offering innovative and effective solutions to its global clientele.
If you have any objection to this press release content, kindly contact [email protected] to notify us. We will respond and rectify the situation in the next 24 hours.