"Experience 'Hero Wali Feeling'", says Bollywood star Ayushmann Khurrana in the new campaign for the premium innerwear brand- Ranjit Smart
Read Time:
2 Minute, 41 Second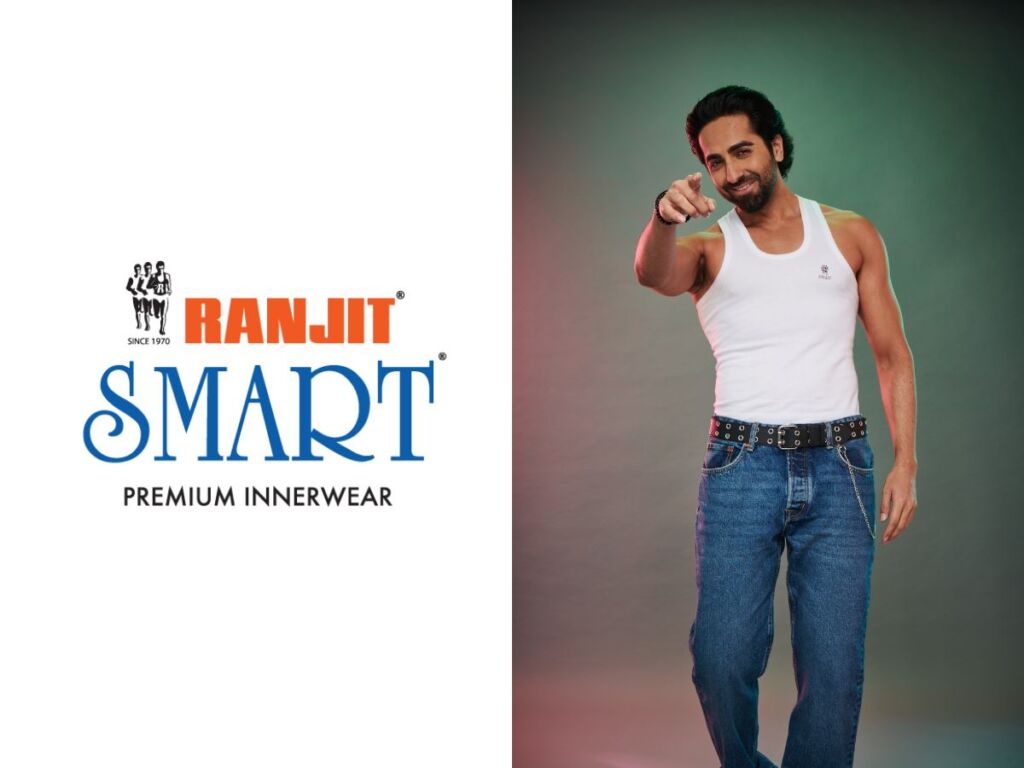 New Delhi (India), May 13: Ranjit Smart, one of India's leading male innerwear brands, has launched its new advertising campaign, 'Hero Wali Feeling' featuring the popular Bollywood star Ayushmann Khurrana.
So what is 'Hero Wali Feeling'? The brand defines it as the feeling of being confident in your skin. It happens only when you've got an excellent fit and finish. For everyone who have grown up watching films, a hero's character has been established as someone an ordinary man aspires to be. He is the savior, the knight in shining armor, the heartthrob, the protector… he is all of it and more. Every woman wants someone like him and every man wants to be him.
The brand asked itself, 'Can this happen in the real world? Can every man be that hero?' The answer was, 'May be yes, may be no! But he can definitely find that 'Hero Wali Feeling' in the brand- Ranjit's Smart Premium Innerwear.'
The campaign features Ayushmann Khurrana striking a confident pose wearing Ranjit Smart premium innerwear, as if he's pulled straight out of a masala, action-packed, ultra-glamorous film. The campaign's underlying message is that everyone who chooses to wear Ranjit Smart's range of premium innerwear can get that feeling of being a hero of their own film, their own life; no matter who they are and where they come from.
The male innerwear category is already highly crowded since almost every brand has a celebrity brand ambassador. We chose to bring Ayushmann on-board because he is loved and recognized for his successful films and out of the box performances as leading man. We capitalized on this chance by designing the campaign that resonated with his personality, the brand's core values, and the TG- all at the same time," said Chirag Dagli, Director – Creative Business, Communication Crafts.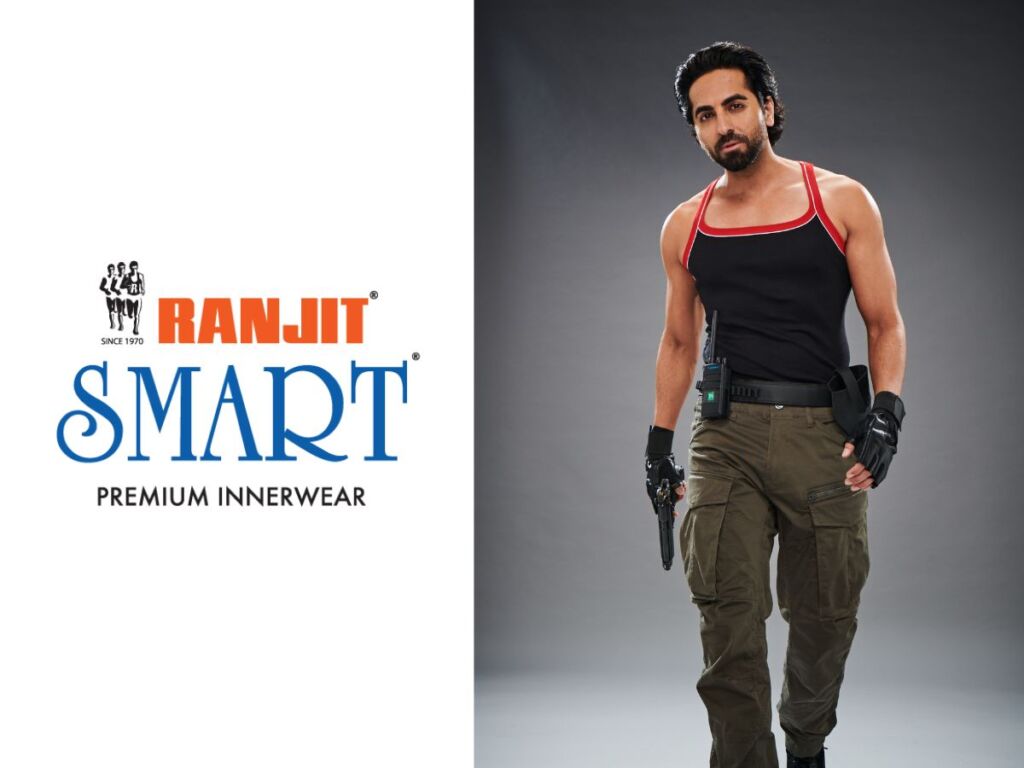 Speaking about the campaign, the Marketing Head from Ranjit Smart said, "The innerwear industry is very crucial for everyone. Choosing the right innerwear really sets your dressing and keeps you comfortable throughout the day. With the correct combination of fit, finish, and comfort, we connect with the consumers. We have defined what 'Hero Wali Feeling' is and how it can be lived every day with Ranjit Smart Premium Innerwear with this campaign."
Ayushmann Khurrana said, "I have been associated with Ranjit for many years now, and they have a great product with a strong story to tell. The campaign immediately struck a chord with me and got me invested in it. I'm glad to present a fresh perspective with Ranjit Smart Premium Innerwear."
The campaign was launched across various platforms including television, movie theatres, outdoor, and newspapers, as well as digital platforms. A number of BTL activities have also been lined up to give the campaign a further boost. The 'Hero Wali Feeling' campaign is already resonating with the consumers and is helping to push the brand's identity several levels up.
If you have any objection to this press release content, kindly contact [email protected] to notify us. We will respond and rectify the situation in the next 24 hours.