Sameeksha Takke: From Social Media Influencer to Cricket Enthusiast
Read Time:
3 Minute, 12 Second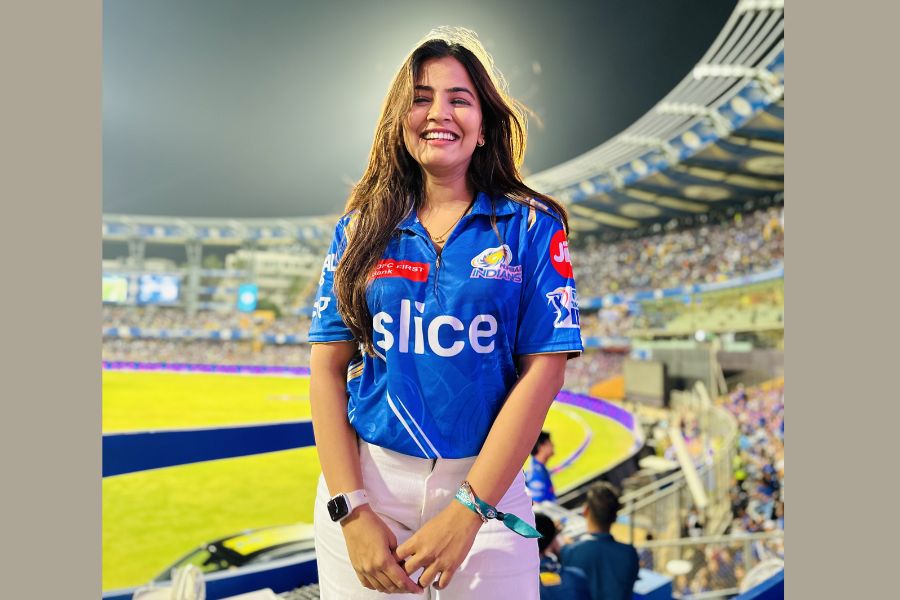 Introduction:
Sameeksha Takke, a prominent social media influencer and content creator, has recently made a significant leap in her career by collaborating with Star Sports for the Indian Premier League (IPL). Her passion for cricket, cultivated since childhood, has driven her to connect with the audience and showcase her sense of humor through engaging content. With a massive following on platforms like YouTube and Instagram, Sameeksha has established herself as a beloved figure in the digital realm.
Cricket Enthusiast and Collaboration with Star Sports:
Sameeksha's collaboration with Star Sports has provided her with an opportunity to be closely associated with the game she has loved since her early years. In this exciting venture, she has appeared in various videos alongside esteemed former cricketers such as Irfan Pathan and Sanjay Manjrekar, creating entertaining content related to the ongoing IPL. Her ability to connect with viewers and her comedic prowess have been key factors contributing to her success in the digital space.
Passion for Cricket:
Sameeksha's passion for cricket traces back to her childhood. She actively played cricket for 10-12 years, even participating in under-19 tournaments at the Mumbai level. Her dedication to the sport allowed her to practice on the same grounds as legends like Sachin Tendulkar and Ajinkya Rahane. Unfortunately, a debilitating ankle injury forced her to discontinue her cricket career. Nonetheless, Sameeksha's collaboration with Star Sports has allowed her to remain close to the game she adores.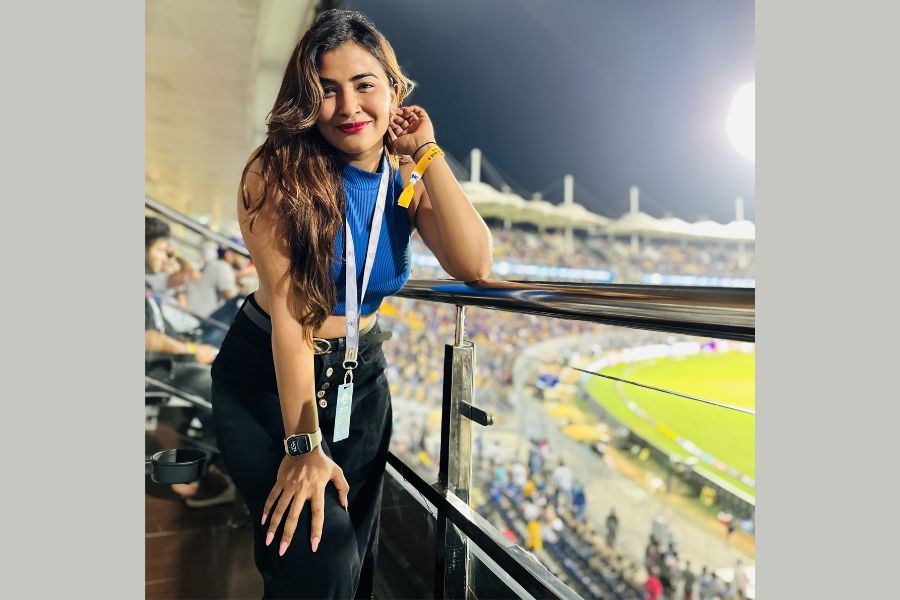 Host of MI Live and Mumbai Indians Fan:
Sameeksha's affinity for cricket and specifically the Mumbai Indians team has been evident throughout her journey. She became a supporter of the Mumbai Indians from the inception of the IPL and subsequently had the opportunity to host MI Live, a talk show for Mumbai Indians fans. Her association with the team deepened her connection with the sport, making her collaboration with Star Sports even more meaningful.
A Journey of Creativity and Content Creation:
While studying in college, Sameeksha displayed her sporting talent by playing softball and baseball at the national level. Following her passion, she decided to pursue a career in sports and quit her job to focus on creating content. Her journey as a social media influencer began when she discovered her knack for content creation and collaborated with photographers to curate engaging material. Over time, she ventured into fashion blogging, fashion videos, travel blogging, and launched her YouTube channel. The COVID-19 pandemic prompted her to explore various genres, including food, makeup, and fashion videos. However, it was her foray into organic and relatable comedy content that truly resonated with her audience and solidified her niche.
Acting in "Chakda Express" Biopic:
In 2022, Sameeksha was presented with an opportunity to act in the movie "Chakda Express," a biopic centered around fast bowler Jhulan Goswami, with Anushka Sharma in the lead role. Her admiration for Anushka Sharma compelled her to accept the role, as she was thrilled to share the screen with her idol. Sameeksha also had the privilege of meeting Virat Kohli during the film's shooting, which was an exciting and unforgettable experience for her.
Conclusion:
Sameeksha Takke's journey from a social media influencer to a cricket enthusiast has been a remarkable one. Her collaboration with Star Sports during the IPL has allowed her to showcase her passion for cricket and engage with her audience in a unique way. Through her diverse content creation, Sameeksha has found her niche in organic and relatable comedy, becoming a beloved figure among her followers. Her foray into acting in the movie "Chakda Express".
If you have any objection to this press release content, kindly contact pr.error.rectification[at]gmail.com to notify us. We will respond and rectify the situation in the next 24 hours.