Causes of Hair Loss, Homeopathic Remedies for Hair fall
Read Time:
3 Minute, 27 Second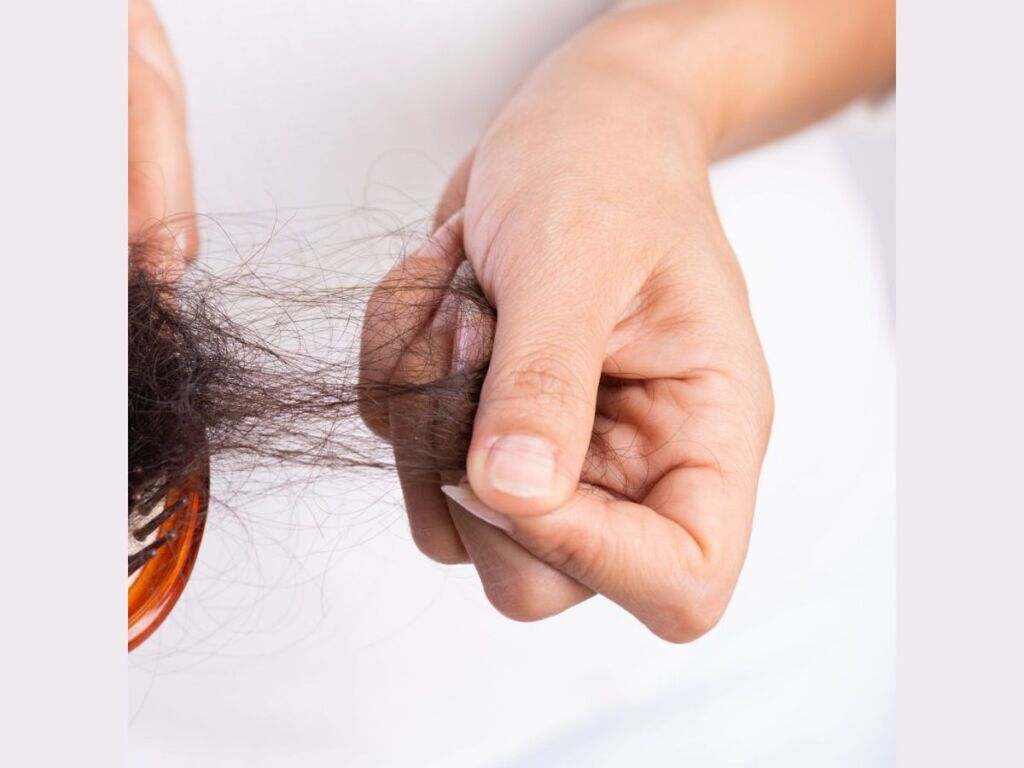 New Delhi (India), April 1: Hair loss is not just from a particular diet or hormonal changes, it can also result from a medical condition or use of certain drugs. Let's talk about the various factors that can cause permanent or temporary hair loss, including male pattern baldness and female pattern hair loss, as well as Homeopathic treatment for hairfall.
Hair Loss In Males
Research by a team of cardiologists associated with Ahmedabad-based UN Mehta Institute of Cardiology on more than 1,900 individuals has revealed that those who have male pattern baldness and early greying of hair have more than five times higher risk of getting heart disease. Hair loss is not just from a particular diet or hormonal changes, it can be a medical condition. The study found that nearly 50% of heart attack patients had androgenic alopecia commonly known as male pattern baldness as compared to around 27% of healthy counterparts. Men who had just crown-top hair lossor vertex baldness, Alopecia Areata/Patchy hair loss, were 52 percent. Male pattern baldness, according to Medical News Today, increased the risk of coronary artery disease by 5.6 times and premature greying by 5.3 times. It is not a cosmetic problem, it's a medical concern.
Hair Loss In Females
A variety of conditions, including hormonal changes caused by pregnancy, childbirth, menopause, and thyroid problems, can cause permanent or temporary hair loss in females. Female pattern hair loss (FPHL) affects roughly 40% of women by the age of 50. Certain drugs, such as those used to treat cancer, arthritis, depression, heart problems, gout, and high blood pressure, can cause hair loss.
Hair loss is a medical concern
Hair loss is not a cosmetic problem, it's a medical concern. According to a study conducted by the National Centre for Biotechnology, people suffering from Alopecia can experience psychological consequences such as high levels of anxiety and depression. Other than Alopecia Areata, extreme hair loss causes baldness and can be caused by thyroid disorders, certain medications, and other Autoimmune Diseases. It could also be the result of heredity, nutritional deficiencies, infection, smoking, or stress.
Homeopathic remedies for hair loss
Homeopathic remedies treat all of these medical disorders, thereby addressing the underlying cause of hair loss. Homeopathic medicine also considers mental as well as emotional issues such as stress and anxiety, which are frequently the root of hair loss.It targets the mind and gently restores mind-body equilibrium to treat the patient as a whole.
Research has proved that certain homeopathic medicines can act as natural DHT inhibitors and thereby help control hair loss without any side effects. For hair growth, there are Aesthetic hair fall treatments available that can help increase volume and enhance hair rejuvenation and growth.
Homeopathic medicines have numerous positive benefits and hold promise for promoting overall scalp health. It addresses several underlying causes of hair loss, and thinning of hair and promotes hair growth.
Hair is made up of protein and iron, therefore diet which is rich in protein and iron such as chickpeas, milk, Lentils, mushrooms, Beetroot, Soybeans, and vitamin C-rich fruits is recommended to encourage hair growth.
One should always look out for the early stages of Alopecia Areata. The signs of the disease are unexpected loss of round or oval areas of hair on the scalp, in the beard region, and in eyebrows respectively in men and women. Just before the hair starts falling out, one can feel a burning sensation in the patchy area. If left untreated, then one can lose hair of the entire scalp and even of the body, therefore immediate consultation with the doctor is very important in such cases.
There are forty different types of hair loss, hence it is important to identify the correct type and then treat it holistically. There are many aesthetic treatments that are available in the market for hair growth in combination with Homeopathy.
If you have any objection to this press release content, kindly contact [email protected] to notify us. We will respond and rectify the situation in the next 24 hours.