Chef Tanzil, with his culinary experience , India Mumbai
Read Time:
3 Minute, 34 Second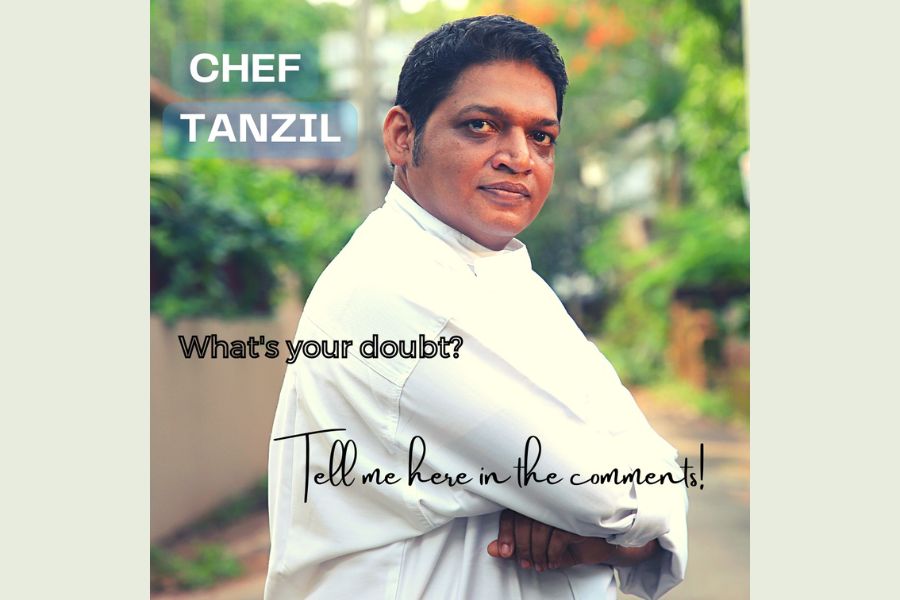 New Delhi (India), April 3: Are you a food lover looking for your next culinary inspiration? Look no further than Chef Tanzil, with his culinary experience in India Mumbai. Member of the Indian Federation of Culinary Association (IFCA)
Member of the Indian Culinary Forum(ICF)
Member of the World Association of Chef Societies (WACS). With a commerce degree and diploma in Hotel Management under his belt, Chef Tanzil's impressive career has taken him to the position of chef at different Five-star properties. But it's his years of experience and hard work that have earned him international acclaim and made him a notable name in the world chef line fraternity.
Chef Tanzil 's early life and education
Chef Tanzil, with his culinary experience, India Mumbai. He holds an American Diploma from Rizvi in Hotel Management. He has worked as a  chef at many five-star properties for many years. Chef Tanzil has rich experience in the field of chefs, and on the basis of this experience and hard work, he has earned a name in the world chef line fraternity with a different identity. He has worked as a chef in various countries across the world and is known for his inventive cuisine.
Chef Tanzil's work experience
He has many years of experience in the culinary arts and has used this experience to become a world-renowned chef. He began his career working as a  chef in different Five-star properties such as Hyaat, Kempenski, JW Marriott, Orchid, The Fern etc. and has since gone on to work in some of the most prestigious restaurants in the world. His hard work and dedication have earned him a reputation as one of the best chefs in the business, and he is currently working as a consultant for several restaurants across the globe.
Chef Tanzil's awards and accomplishments
Chef Tanzil has received many awards and accolades over the years, solidifying his place as one of the world's top chefs.
He has also won numerous other cooking competitions as a chef.
In addition to his competition success, Chef Tanzil has also gained recognition for his work in restaurants and hotels around the world.  His experience and skill have earned him a reputation as one of the best chefs in the business.
What makes Chef Tanzil unique?
His hard work and dedication to his craft have earned him a reputation as a world-class chef. Chef Tanzil's unique background and skillset make him a valuable asset to any kitchen.
Chef Tanzil's advice for aspiring chefs
If you're hoping to become a chef, there's no better advice than to listen to Chef Tanzil. As a Chef, he knows a thing or two about what it takes to be successful in the kitchen.
Here are some of his top tips for aspiring chefs:
Find your niche. There are so many different types of cuisine out there, so it's important to find the one that suits you best. Whether you're passionate about French cooking or want to specialize in Indian cuisine, focus on perfecting your skills in that area.
Get experience. There's no substitute for experience when it comes to becoming a chef. Work in as many kitchens as you can and learn from everyone you encounter. Every chef has their own way of doing things, so the more exposure you have, the better equipped you'll be to handle any situation that comes up.
Stay organized and clean. In the kitchen, things can get chaotic quickly if you're not organized and clean. Developing good habits early on will serve you well throughout your career.
Be patient. Rome wasn't built in a day, and neither is a great dish! Learning how to cook takes time, so don't get discouraged if things don't come together perfectly at first. Practice makes perfect, so keep at it, and eventually, you'll get the hang of it.
If you have any objection to this press release content, kindly contact pr.error.rectification[at]gmail.com to notify us. We will respond and rectify the situation in the next 24 hours.