DAY ONE TO DAY ZERO – Lexicon MILE Creates Complete Professionals
Read Time:
5 Minute, 8 Second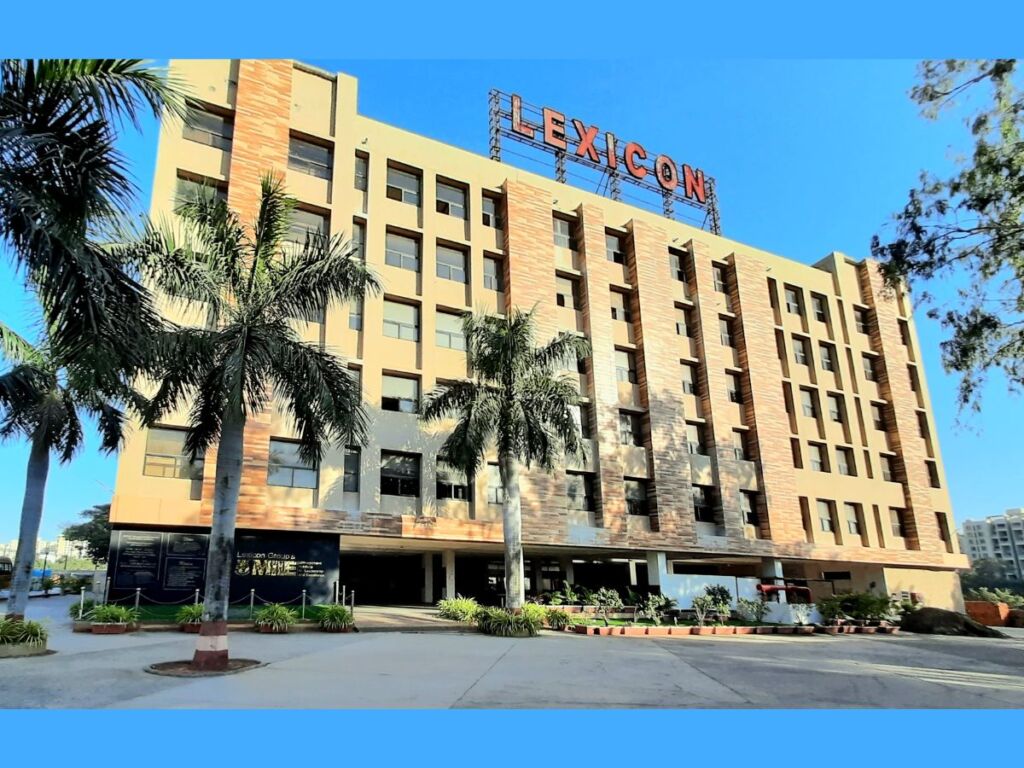 Pune (Maharashtra) [India], April 13: Established in 2009, Lexicon MILE is a part of the reputed Lexicon Group of Institutes. The institute is committed to providing its students with academic excellence, corporate exposure, and industry readiness, preparing them to be the future leaders of tomorrow. The process aims to bridge the gap between academic learning and industry requirements, making students job-ready, or as we call them at Lexicon MILE, 'Day Zero Professionals.' The placement process provides valuable networking opportunities, industry interaction, and exposure to various job roles, enabling students to make an informed career choice. A successful placement process is a testimony to the institution's quality education, faculty, and infrastructure, as well as the students' hard work and dedication.
"We are committed to providing our students with the best possible opportunities to excel in their careers. Our focus on academic excellence, industry exposure, and job readiness has enabled our students to become 'Day Zero Professionals' and secure top placements in reputed organizations. We are proud of their achievements and will continue to support them in their future endeavours," says Mr. Nasir Shaikh, Group Chief Executive Officer, The Lexicon Group of Institutes, MultiFit, EduCrack, EasyRecruit+ & Associate Editor, Pune Times Mirror & Civic Mirror.
Lexicon MILE also invites industry experts, successful entrepreneurs, and senior executives from some of the most renowned and respected companies in the world, such as eClerx, Times of India (TOI), Wipro, HDFC Bank, BMW, HSBC, LinkedIn, Citibank, and many more, to interact with the students. This interaction helps students gain a better understanding of the industry, its requirements, and the skills required to succeed in it. These interactions also provide students with valuable networking opportunities and motivation to succeed.
To prepare students for the recruitment process, the institution provides guidance on building effective resumes that highlight their skills and achievements. Students are also exposed to various interview preparation processes, such as mock group discussions and mock personal interview sessions.
Lexicon MILE is a modern, technology-driven institute that places a great emphasis on utilizing cutting-edge technology to enhance the overall learning experience of its students. The institute employs tools and apps like Superset and Collpoll to aid and assist students in receiving real-time opportunities posted by the Placement Team. These tools contain all the necessary information about the visiting companies, job roles, job descriptions, locations, and compensation, which helps students make an informed decision about applying for specific roles. Furthermore, the institute also utilizes a state-of-the-art AI-enabled mock interview tool called INTANA, which provides automated feedback to students on their verbal and non-verbal abilities, as well as sentiment analysis. This technology-enabled approach ensures that students are better prepared for the placement process and are able to make the most of the opportunities presented to them. As Dr. Jitender Kumar Sharma, Director of Lexicon MILE, puts it, "We believe that the use of technology can greatly enhance the student experience and help them in their journey towards becoming industry-ready professionals."
At Lexicon MILE, the focus is on preparing students for the professional world and providing them with the best opportunities to launch their careers. That's why we offer additional certification courses in Supply Chain Management, German Language, Digital Marketing, MS Office, NLP, Personal Branding, Project Management, Tableau, and Entrepreneurship. These courses are designed to equip students with the latest industry-relevant skills and knowledge, making them industry-ready professionals. Along with these courses, our company visits and placement drives are two initiatives that bridge the gap between academia and industry. These efforts ensure that our students have access to the best opportunities and are prepared to launch their careers successfully.
During company visits, companies get a chance to interact with our students and give an overview of their organization, its culture, work environment, and job requirements. Our students get a chance to ask questions, clarify their doubts, and get a better understanding of the company. These visits also provide an opportunity for companies to gauge the talent pool available at the institution. Our placement process is highly structured and comprehensive, starting with aptitude tests, followed by group discussions and personal interviews. We provide the necessary infrastructure and support to the companies, such as conducting pre-placement talks, arranging for interview rooms, and catering to the company's requirements.
Akash Bansal, a student from Batch 2017-2019, says, "Unlocking opportunities for students and connecting them with industry leaders is the hallmark of Lexicon MILE. The company visits and placement drives provided me with a platform to interact with top-notch organizations, understand their work culture, and secure a job that matches my aspirations. I am grateful to the institution for preparing me for the professional world and shaping my career." We believe that our initiatives are a testament to our commitment to providing our students with the best opportunities to succeed in their careers.
Another student, Syed Arzoo Karina, from the batch of 2020-2022, says, "I am proud to say that I am a part of Lexicon MILE. As a student from the COVID batch, I was apprehensive about the placement scenario, but the institute's placement team and training programs helped me prepare well for the job interviews. Despite the challenging times, I secured a job offer from a reputed company, and I am grateful to Lexicon MILE for providing me with the necessary support and guidance."
Lexicon MILE has established itself as a premier institution that prepares students for the professional world and provides them with the best opportunities to launch their careers. By leveraging technology and offering various training programs, Lexicon MILE ensures that its students are job-ready and equipped with the necessary skills to excel in their chosen fields. The institute's focus on academic excellence, corporate exposure, and industry readiness, coupled with its effective placement process, makes it a top choice for those seeking quality education and a successful career.
If you have any objection to this press release content, kindly contact [email protected] to notify us. We will respond and rectify the situation in the next 24 hours.