Nikky Bawa Medi-salon Introducing Non-surgical Body Contouring in India
Read Time:
2 Minute, 34 Second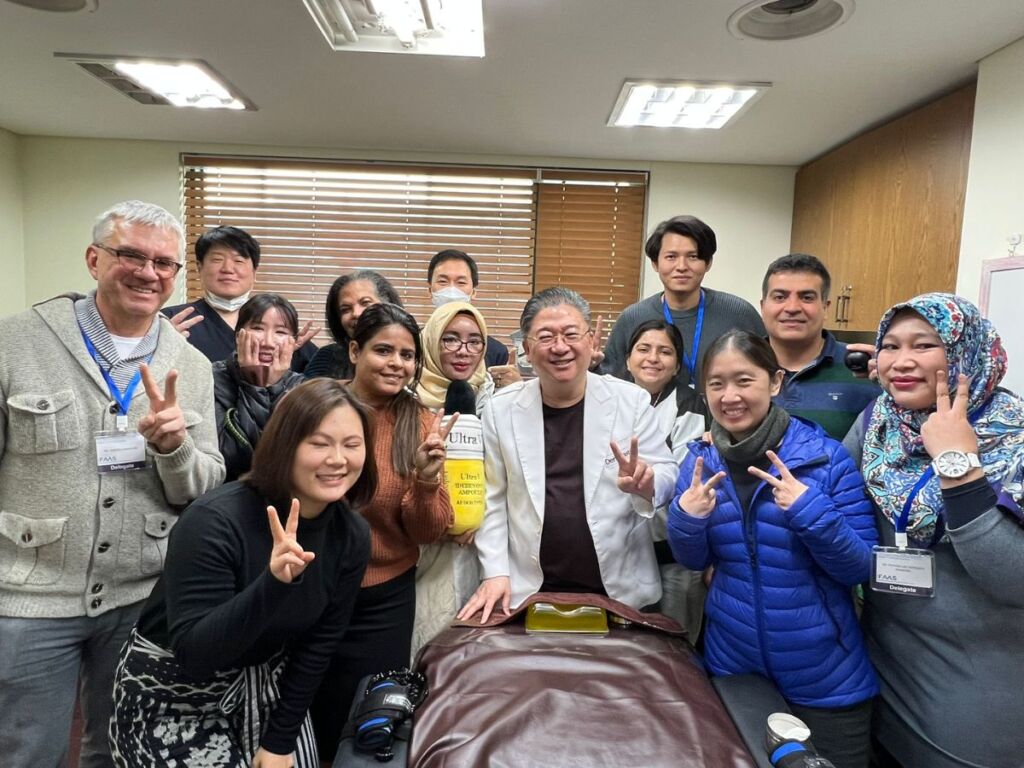 New Delhi (India), April 17: Nikky Bawa Medi-salon's Aesthetica has brought a highly efficient HPC technology from South Korea to India, featuring a weight loss laser and a non-invasive body contouring procedure. The services are available in Bhopal and people are more than happy to welcome its assistance. Founder, Dr. Sahiba Bawa, a Face, Body Augmentation Expert, Aesthetic Physician, and Trichologist is one of the only two doctors in India to practice the art and science of the process. With a focus on non-invasive procedures, Sahiba's Medi-salon offers a range of beauty solutions like body whitening, Body sculpting, non-surgical facelift, fillers, hair regrowth, hair extension, lasers, etc.
Dr. Sahiba is trained and board certified from South Korea to perform non-surgical face, and body contouring, making her services highly sought-after among models, women over 30, and those who are fashion-conscious. Aesthetica's clientele appreciates the high-quality and ethical practices adopted at the medi-salon, earning it a reputation for being at the forefront of the most advanced non-surgical techniques. Dr. Sahiba is also seeking students who are interested in the process and want to master the art of non-surgical body contouring.
Cosmetic surgeries come with various risks of complications. Right from bleeding to infections and loss of sensation, the possibilities of damaging the body are endless. It becomes highly precarious for women to go through the process. However, non-surgical face and body contouring doesn't pose any such risks. Moreover, Dr. Sahiba founded Aesthetica after extensive training in over 19 medical courses from around the world, including South Korea, Paris, Arizona, and the Philippines. She is also a member of the American Board of Aesthetic Medicine and is currently pursuing Ph.D. in Anti-aging. The transformation pictures on the company's Instagram are proof of the phenomenal advancements performed by Dr. Sahiba.
Moreover, after working with patients from across the world, her credentials make her a trustable individual to rely on for the procedures.
While aiming to expand the business beyond providing services, Aesthetica is set to launch its range of products and aims to expand across multiple outlets in India. This move is expected to bring Dr. Sahiba's expertise and commitment to an even wider audience. With its groundbreaking work in the field of non-surgical face and body contouring, Aesthetica is sure to make waves in the medi-salon industry.
With advancements in technology and a growing interest in cosmetic treatments, more and more people are turning to non-surgical face and body contouring as a safe and effective way to improve their appearance. Moreover, cosmetic surgeries aren't just a lot riskier but also a lot more expensive than non-surgical body contouring services. This gives the growing market of medi-salons a considerable edge and regards it as the ultimate future.
If you have any objection to this press release content, kindly contact [email protected] to notify us. We will respond and rectify the situation in the next 24 hours.