Abhishek Goyal Financial Maestro Honored With The Best Investor Of The Year Award 2023
Read Time:
2 Minute, 42 Second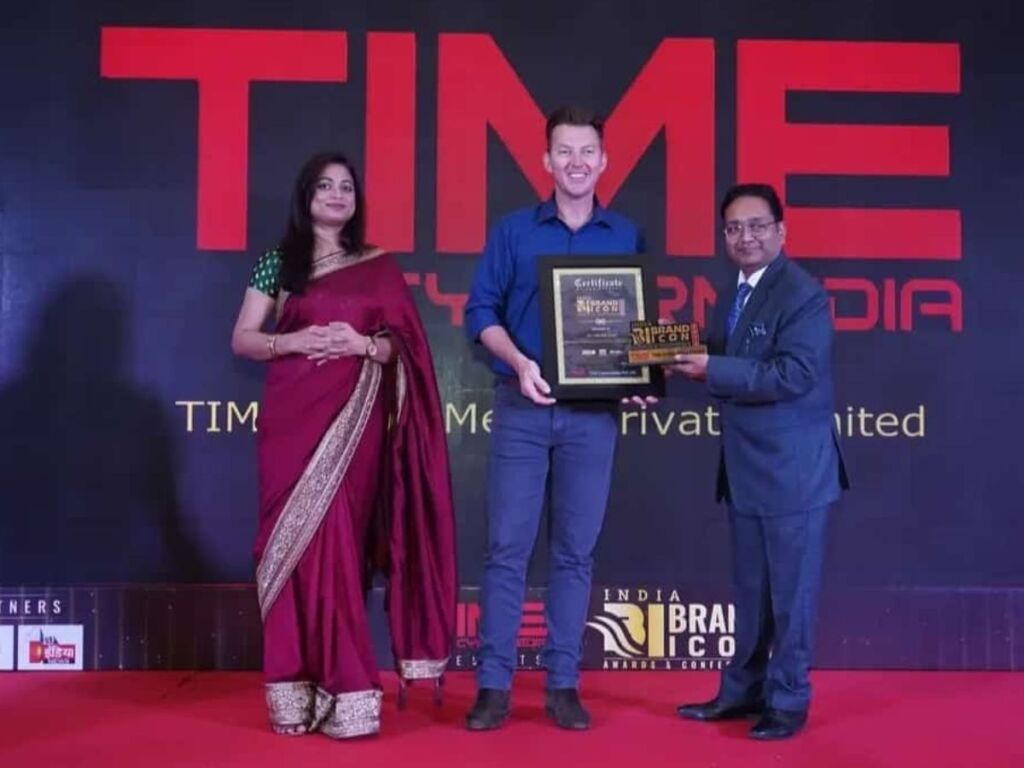 Pune (Maharashtra) [India], April 18: Abhishek Goyal, the Founder of One Spot Realtor Finance, has been honored with the Best Investor Of The Year Award 2023. The financial maestro was awarded for best performance in finance investing money in the right place and money control. He received the award from the acclaimed Australian former international cricketer, Brett Lee. The event was graced by the presence of many national and international celebrities.
"I feel more than obliged to serve entrepreneurs with the best piece of advice. I never thought my hard work and dedication would be valued on such a huge platform. Winning this award is a sign that I am heading in the right direction," says Abhishek Goyal, the award-winning financial expert in India.
Abhishek Goyal, who entered the world of finance quite young, is now counted amongst the most trustworthy financial specialists in India. His passion is to guide new-generation entrepreneurs and startups to embark on a journey of inevitable success. This is exactly why he is recognized as the go-to business consultant in the industry.
Abhishek Goyal gives huge importance to innovation and uniqueness. He believes being innovative and unique is possible when one has a knack for keeping up with the latest financial trends. With his business consultancy firm, One Spot Realtor Finance, Abhishek's main goal is to favour business progress. He aims to achieve this goal with transparent, accountable, ethical, and moral business consultation services.
As the Founder of One Spot Realtor Finance, Abhishek Goyal is committed to world-class and highly competitive business ideas and opinions. He strives to offer the best backup support as well as practical solutions to expand the growth potential of his customers. He further looks into the training and education of his employees to make sure they are always up-to-date with the latest financial market trends.
The top finance expert follows an honest and confidential business consultation approach. Thousands of businesses and startups worldwide have benefitted from his sharp business acumen in recent years. His positive track record of client engagement and financial investment achievements have helped him garner acclaim as the frontrunner in the industry. His brand name is quite prevalent in the United States, the United Kingdom, and Australia to name a few.
Abhishek Goyal specializes in boutique business consulting and strategic business consulting services. He is on a mission to make sound financial investments in some of the most promising startups and entrepreneurial ventures. He has over 10 years of experience in equity research, modeling and analytics, administration, corporate finance advisory, and IT. He has enabled hundreds of entrepreneurs to source funds from a large number of investors to scale businesses.
Today, Abhishek's dedication, enthusiasm, and willingness to surpass client expectations with premier finance services have bagged him the "Best Investor Of The Year Award 2023." He is a jack of all trades when it comes to building a successful business portfolio of investments. We believe this is just the beginning for him.
If you have any objection to this press release content, kindly contact [email protected] to notify us. We will respond and rectify the situation in the next 24 hours.