Robo Yatra: Exploring the Intersection of Humans and Robots
Read Time:
1 Minute, 51 Second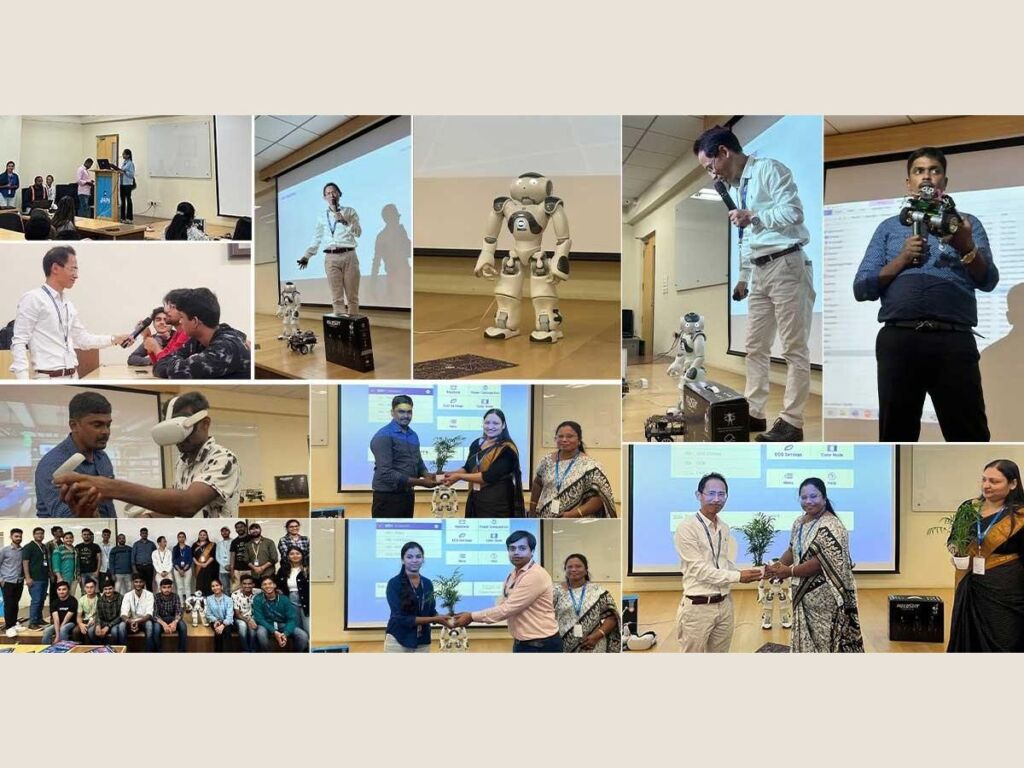 Bengaluru (Karnataka) [India], April 19: The School of Computer Science and Engineering, JAIN (Deemed to be University) in association with HOLOWORLD, the Skill MetaVerse that merges humans and robots, organized an interactive campaign called RoboYatra that took place at the FET Campus on January 31st 2023, under the patronage of The Turing Club (TTC). This one-day seminar was designed to give students a sneak peek into the latest cutting-edge technology in Robotics and AR/VR.
The event kicked off with an exciting demo of HOLOWORLD's flagship product, the "HoloSuit," a motion-capture wearable that allows users to experience virtual and augmented reality in a natural way. Sanjana, the student coordinator of TTC, introduced the workshop, which was followed by the felicitation of HOLOWORLD's team members by distinguished guests, including Dr. Geetha Ganesan, the Director, Dr. Merin Thomas, the Program Head of CSE-AIML, and Mr. Srinidhi and Ms. Anamika from Miles Education.
The participants had an opportunity to learn the basics of robotics through a live demonstration of a humanoid robot. Dr. Kasar, the Chief Research Officer, conducted an interactive session with the students, explaining what a metaverse is and giving a live demonstration of HOLOWORLD's robot, its abilities, and its components.
What makes HOLOWORLD unique is that it uses a combination of Augmented Reality, Virtual Reality, Artificial Intelligence, Robotics, and 5G for its robots. The hands-on learning experience of the workshop attracted students from all semesters and IT branches, who had the opportunity to interact with the HOLOWORLD team. It was a true learning experience for the students as well as the faculty of the School of Computer Science and Engineering.
Students left the workshop with a newfound understanding of the endless possibilities that robotics and AR/VR hold. Through such initiatives, the School of Computer Science and Engineering, JAIN (Deemed to be University) at the FET Campus, aims to build strong associations with companies to bridge the gap between theoretical knowledge and practical experience for students.
If you have any objection to this press release content, kindly contact [email protected] to notify us. We will respond and rectify the situation in the next 24 hours.