RenTrip, India's Largest Rental Company, Announces Impressive YoY Growth  
Read Time:
3 Minute, 47 Second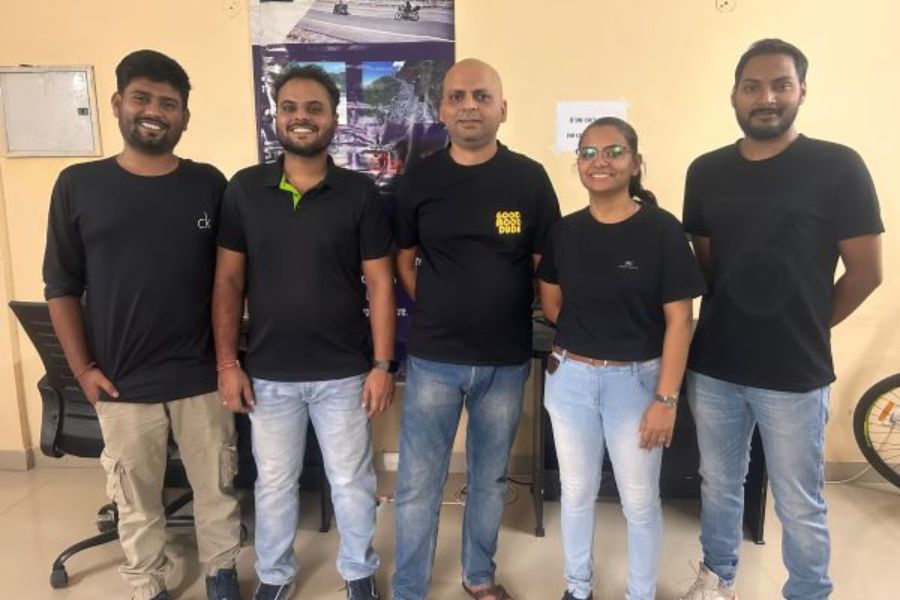 Team RenTrip
New Delhi (India), April 29: RenTrip, a leading motorbike, car and bicycle rental and travel company in India, has announced its impressive year-on-year growth figures for the fiscal year 2022-23. The company has defied the Covid crisis and achieved a whopping 70 – 100% growth rate in revenue compared to the previous year. The company's current annual sales stand at a solid Rs. 3.6 crore, and it attracts over 2 lakh users to its website every month. The company has also successfully launched its mobile apps, which have already been installed over 5K times within just a couple of months.
Furthermore, RenTrip has expanded its services to more than 65 cities across India, launching self-drive car rentals in 10+ cities and offering guided motorcycle tours, adventure events and holidays. RenTrip is also proud to be the market leader in bike rentals, with the highest internet traffic to its website and user base.
RenTrip started its operations in bike rentals initially and gained popularity among travellers who wanted to explore India on two wheels. In 2019, the company launched guided motorcycle tours, which received an immense response from adventure enthusiasts. Since then, RenTrip has diversified its portfolio to include car rentals, bicycle rentals, and adventure and holiday packages. The company is also looking to roll out new features in self-drive vehicle rentals, namely "One Way Intercity Rentals", Camps and More Adventure-Packed Packages.
The leading rental brand has a unique revenue generation model where it earns commissions from its dealers. The company started with a small initial investment of just 1.5 lakhs and managed to grow on its own resources without any financial assistance from banks or investors. That's what sets RenTrip apart – its ability to progress quickly with what it has.
RenTrip's key differentiators are its extensive bike/car rental locations across India, making it convenient for customers to rent bikes from almost any part of the country. RenTrip has hundreds of local dealers on its online platform, allowing it to offer a wide range of self-drive cars & bikes, including different types of motorcycles, scooters, and bicycles. In addition to its extensive network and variety of bikes, RenTrip also offers competitive pricing and flexible rental options, including hourly, daily, weekly, and monthly rentals. RenTrip also provides insurance coverage for its bike rental, ensuring customers have peace of mind while riding.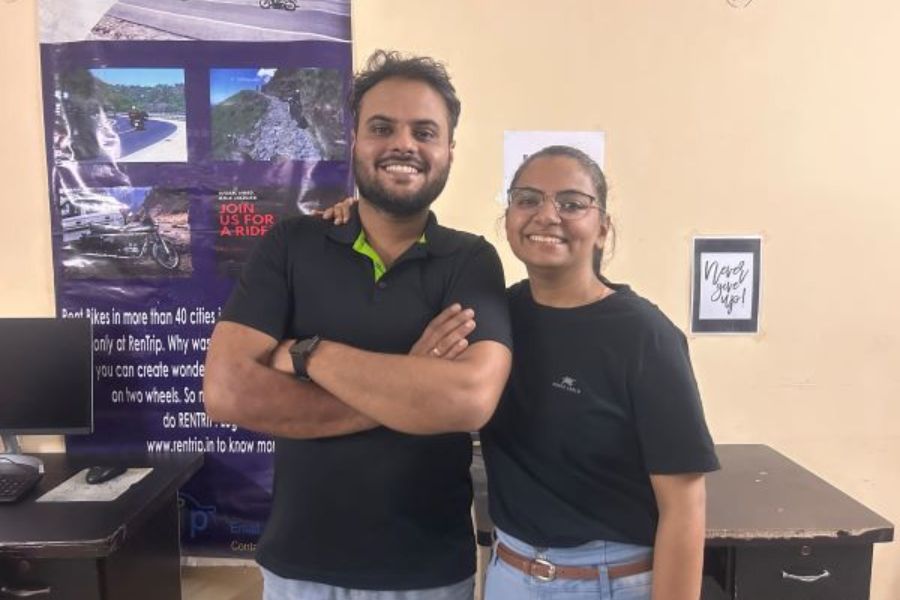 Agam Raghav, CEO and Co-Founder of RenTrip, said, "We are delighted to share our growth story with our customers, partners and stakeholders. We have come a long way since we started our journey in 2015 with just a few bikes. Today, we have a fleet of thousands of vehicles across India and a loyal customer base who trust us for their rental needs. We are grateful for their support and feedback, which have helped us improve our services and offerings. We are also thankful to our dealers, who have been our backbone and have enabled us to provide quality vehicles at affordable prices. We are confident that we will continue to grow and serve our customers better in the future."
RenTrip was born out of the vision and passion of a brother and sister duo, Agam Raghav and Shailza Singh Bhadauriya, who wanted to share the joy of riding motorcycles in the scenic landscapes of North East India. Agam, an avid biker, realized the need for a pan-India platform to rent bikes easily and conveniently while travelling to different destinations. He teamed up with his brother-in-law Satyarth Singh, an Indian Air Force veteran, to create a plan for their startup in 2015.
The following year, they launched RenTrip officially from their registered office in Fatehpur, UP, but chose Guwahati as their operational base to cater to the North East region. The company grew steadily and welcomed two new directors, Shubham Singh and Shivkant Chauhan, who joined RenTrip after a memorable trip to Leh Ladakh with Agam in 2022. Today, RenTrip is a leading bike rental platform in India that provides customers with a variety of bikes and rental options across more than 65 cities.
To know more, visit –
https://www.rentrip.in and https://play.google.com/store/apps/details?id=in.rentrip.dealer&pli=1
If you have any objection to this press release content, kindly contact pr.error.rectification[at]gmail.com to notify us. We will respond and rectify the situation in the next 24 hours.